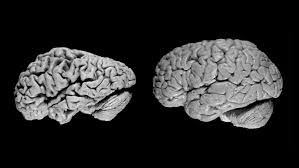 We are using a unique transgenic rat model of Alzheimer's disease to investigate a number of questions:
Is traffic-related air pollution (TRAP) an environmental risk factor for AD? If so, what component(s) in TRAP increase risk for AD phenotypes and how? (Collaborators: Tony Wexler, Keith Bein, Jill Silverman, Laura Van Winkle, Fred Gorin)
 
What is the influence of diet on the rate of onset or symptom severity of AD? (Collaborators: Ameer Taha and Jon Ramsey)
 
What is the role of senescent endothelial cells and neuroinflammation in the pathogenesis of AD? (Collaborators: Anne Knowlton, Angie Gelli, Fred Gorin)
 
Are PET tracers that label synapses or neuroinflammation more predictive of early stages of AD than PET tracers for amyloid plaques and neurofibrillary tangles? (Collaborator: Abhijit Chaudhari)
Current funding:
Vascular Inflammation and Exosomes as Mediators in Aging and Dementia
NIH/NIA R01 AG056710 (Knowlton/Lein/Gelli) 04/01/18 - 03/31/23
The goal of this project is to test the hypothesis that senescent endothelial cells, which accumulate with aging, create a pro-inflammatory environment that adversely affects the blood brain barrier (BBB) and contribute to neuropathology implicated in age-associated dementias such as Alzheimer's disease.
Imaging Biomarkers of Early Synaptic Changes in a Preclinical Model of Alzheimer's disease
R21 AG064599 Chaudhari (Contact) and Lein (MPI) 07/01/2019 – 06/30/2021
The goal is to test the hypothesis that in vivo imaging of synapse density is a predictive biomarker of AD pathology that precedes detection of amyloid deposition and neurofibrillary tangles by in vivo imaging.